About Us
Allrange Trading is a company that supplies and retails flower tea. Our company is located in Taman Pelangi Indah, Ulu Tiram, Johor. We ensure every batch of flower teas are premium quality and in good condition. Flower tea is beneficial in health of lungs and is specially prescribed for Asthma patients. These can help in reviving energy, provide heat, and lessen stress and clear lungs.

There is wide range of flower tea on the market, but many people do not know how to distinguish the quality. Therefore we will focus on choosing the products and make sure every single flower tea is checked properly. Moreover our staffs are highly trained in looking the surface and smell.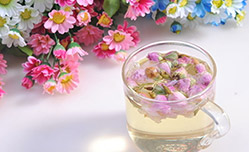 The best way to enjoy the flower tea is using the transparent and high heat resist tea set. In this way, you can enjoy the flowers and also the taste. You can get the best quality tea by using lower prices. Our tea sets are heat resistance, recyclable, safety, healthy and convenience.
Allrange Trading
provides the most natural, quality and healthy products.
---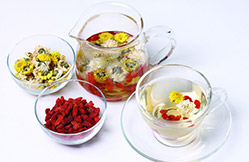 Allrange Trading 是一家花茶供应和零售商。我们的公司坐落在柔佛州乌鲁地南的开屏山庄。我们保证所提供的每一批花茶都是高品质和良好的。花茶有助于肺部功能和有效地帮助哮喘患者。因为他能帮助恢复能量,提供热量,减轻压力和清理肺部。

市场上的花茶种类繁多,许多人都不晓得如何分辨品质好坏。所以在选择产品上我们相当谨慎,每一份花茶都确保检查周到。而且我们公司的鉴定员拥有丰富的知识,从观察外观开始到闻气味,每个步骤都小心翼翼处理。

享用花茶时最好选用透明和耐用的茶具。这样既可以欣赏到花朵的姿态又能品尝阵阵的花香味。在这里您可以用更低的价格购得品质最好的茶具。我们的产品不但专业而且高耐热,环保,安全,健康和更实用。
Allrange Trading
给您最天然,品质最好及最健康的产品,让你用得更安心。